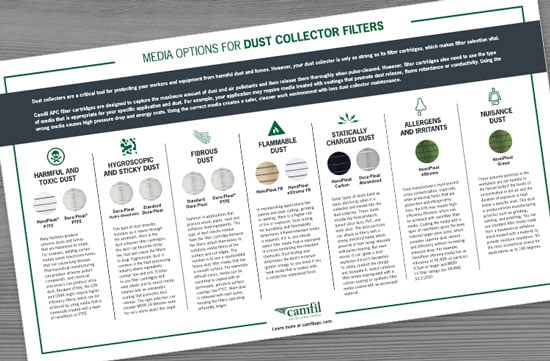 Are you using the right dust collector filter for your application?
Dust collector filter cartridges are designed to capture the maximum amount of dust and air pollutants and contain them in order to keep your facility cleaner and your employees safe. However, filter cartridges are not one-size-fits-all.
Download our free ePoster to identify the best dust collector filter media choice for your application based on the type of dust your operations produce including:
Toxic dusts

Sticky dusts

Flammable dusts

Dust containing allergens and irritants

And more...